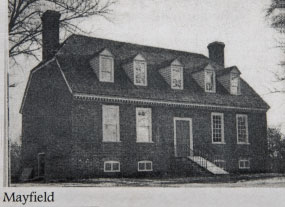 In the mid 1960's those citizens interested in historic preservation began to see the need for a local organization that could specialize in the acquisition of historic buildings, large and small, for re-sale and adaptation to modern usage.
In 1965 Mr. Lee Adler, president of Historic Savannah Foundation, addressed a group of Petersburg citizens at the courthouse. After touring the city, Adler spoke of "an embarrassment of riches" in the city, almost all of which were in need of preservation.
The Petersburg Chamber of Commerce, and especially its vice president, Paul Welch, saw the need to invigorate the flagging economy of the city by promoting tourism. In order to accomplish this, Petersburg's architectural and historical treasures had to be saved from demolition.
In 1967, a group of local preservationists, including the Mayor of Petersburg, the President of the Fort Henry branch of the Association for the Preservation of Virginia Antiquities and the Vice President of the Petersburg Chamber of Commerce, formed the Historic Petersburg Foundation, Inc., a 501 (c)(3) nonprofit organization.
Their purpose was to protect Petersburg's irreplaceable architectural heritage of historic structures and adapt these structures to modern use.
Through the efforts of Paul Welch, Mrs. John Dunlop, Mayor Arlie Andrews, Mr. J.D. Fear, Mr. L. Morriss Cotton, Mr. William Cato, Mrs. J.P. Robinson, Mr. William Seward and Mr. Richard Jones, the necessary paperwork was completed and on September 22, 1967, the Historic Petersburg Foundation, Inc. received its charter as a non-profit organization.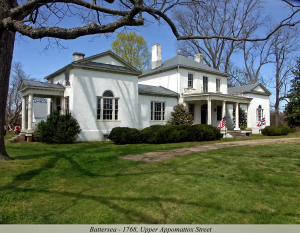 One of the first projects for the newly formed organization was preparing the first architectural survey of historic buildings in the city. This survey established the basis for more detailed surveys needed to designate local historic districts.
More than forty years later, there is still a need to protect and preserve Petersburg's historic structures.