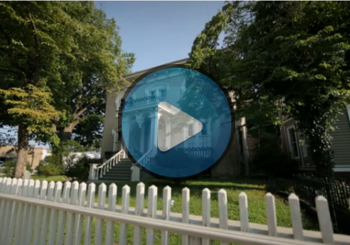 Historic Petersburg: Virginia's Best Kept Secret. Video provided courtesy of VSU Today.
"Just down the hill from Virginia State University lies one of the true treasures of the Commonwealth (of Virginia). Petersburg is a centuries old city that has survived so much, but its majestic homes stand proud to tell its history…"
---
Historic Petersburg Foundation was founded in 1967.
Now better known as "HPF", the organization has grown with an expanding role and commitment to the preservation of the rich architectural legacy found throughout the City of Petersburg.
This ongoing endeavor focuses on the acquisition of neglected buildings strategically located in historic neighborhoods that need economic stimulation for their rejuvenation. After acquisition the properties are held until a qualified buyer is found to assume responsibility, as the primary resident, for the restoration and preservation of the building with compliance to the protective covenants.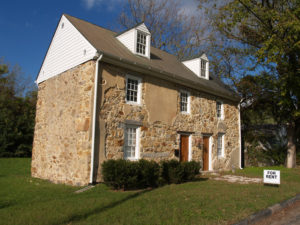 This strategy has had a significant impact on the restoration and preservation of many buildings and several historically significant neighborhoods.
Our nonprofit volunteer organization is made up of dedicated preservation oriented members who, together with our one employee, commit many hours promoting the preservation and restoration of the historic fabric of our city. HPF also partners with and benefits from the support of other committed citizens, organizations and businesses throughout the community who contribute valuable service to our mission.
HPF sponsors many educational activities throughout the year including history related seminars and guided walking tours of historic districts. Many of these events are free and open to all who are interested in Petersburg's history and diverse architecture.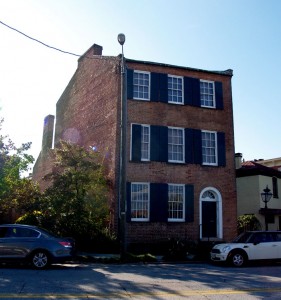 We sustain our enterprise economically with contributions, grants and popular fundraisers that include:
The Christmas Homes Tour is held each December. This event features restored homes in one of our historic neighborhoods decorated for the holiday season and is usually followed by a social event. The Christmas Homes Tour is one of the best ways for HPF to highlight Petersburg's historic neighborhoods and the value of preserving our historic legacy.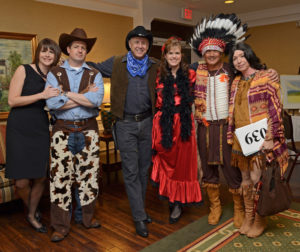 The Ball in the 'Burg is held in late February. Each year the ball has a different theme and guests can wear a themed costume or formal attire. It is an evening filled with good food, drink, dancing and both a live and silent auction. This has become the largest event of its kind in Petersburg, and we look forward to continuing to grow this year.
We appreciate your interest in HPF and the historically significant city of Petersburg.
We look forward to personally greeting you at our headquarters in the John Baird, Jr. House located at 420 Grove Avenue in Petersburg, Virginia. Please visit us to personally tour our inventory of historic properties for sale, or to join with us in actively preserving the legacy that is Petersburg.