138 Liberty Street
---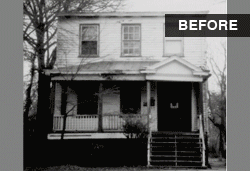 Poplar Lawn Historic District
HPF purchased the property in 2005 and sold it in 2007.
239 Grove Avenue
---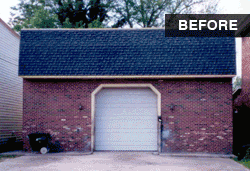 This stately Queen Anne grandly welcomes you onto Grove Avenue…What? No, there is no Queen Anne mansion here, in fact it is not even a historic property, but it is a neighborhood success story all the same. This cinder block building, built before architectural guidelines and review boards was grandfathered into the historic district. The building was used as a body shop before HPF acquired it. Since selling it in 2006, the building has undergone a major transformation and is now a single family residence.
420 Grove Avenue–John Baird, Jr. House
---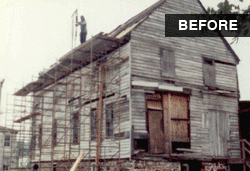 HPF Headquarters. HPF purchased the property in 1988. After years of fundraising and planning, restoration finally began and the building has served as our headquarters since June 1999.
405 Grove Avenue
---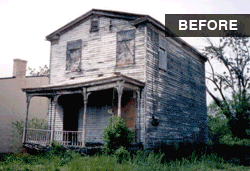 Old Towne Historic District
HPF acquired the structure in 1996 and sold it in 1997.
215 East Bank Street
---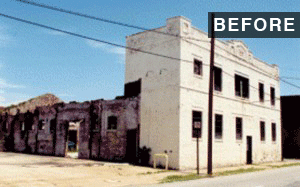 Back from a devastating fire!  This property has been reborn as Demolition Coffee, and is one of the fastest growing businesses in Old Towne Petersburg!